Is your business town and country planning, facilities management, geomarketing, road and/or pipe line management, forest management or planning,…? Whether you have to collect, enter or analyze data, scan or digitalize plans, handle any of the above or improve it's presentation? There can only be one solution to You: GEOMATICS!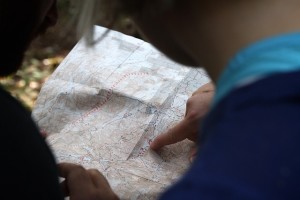 Solely Diverse Plan's lifelong experience in GEOMATICS will allow them to improve your data management with the best asset management solution, and increase it's added value by linking alphanumerical data to spatial positions. In other words; next to data collection of data and input in databases, they link those databases to geographical maps or technical drawings. Their solutions applied to your business will make you save a lot of time and money!

Interested in the possibilities of GEOMATICS ? Thanks for taking a look at their website and browse through their activities!